Lightroom is photo management and photo editing tool. It helps you import, organize, manage, and find your images. The software is based on non-destructive workflow, all of the edits are automatically kept in your Lightroom catalog, which acts as your database of edits and history.
Lightroom Classic gives you powerful one-click tools and advanced controls to make your photos look amazing. Punch up colors, make dull-looking shots vibrant, remove distracting objects, and straighten skewed shots.
You Will Learn
The advantages of shooting in RAW format

Efficiently use the Histogram Tool to improve the exposure

Globally organise your photo library

Non-destructive workflow with the use of most powerful Lightroom Tools

Quick clean-up with Spot Removal Tool

Perform color adjustments with the HSL panel

Targeted adjustments with the Adjustments Brush Tool

Learn best practices to improve productivity of your workflow

Create a panorama with Photo Merge LR feature

Skills you will gain
Lightroom Presets
Speed up your workflow with your favourite settings - incorporate Lightroom Presets into your photo editing process.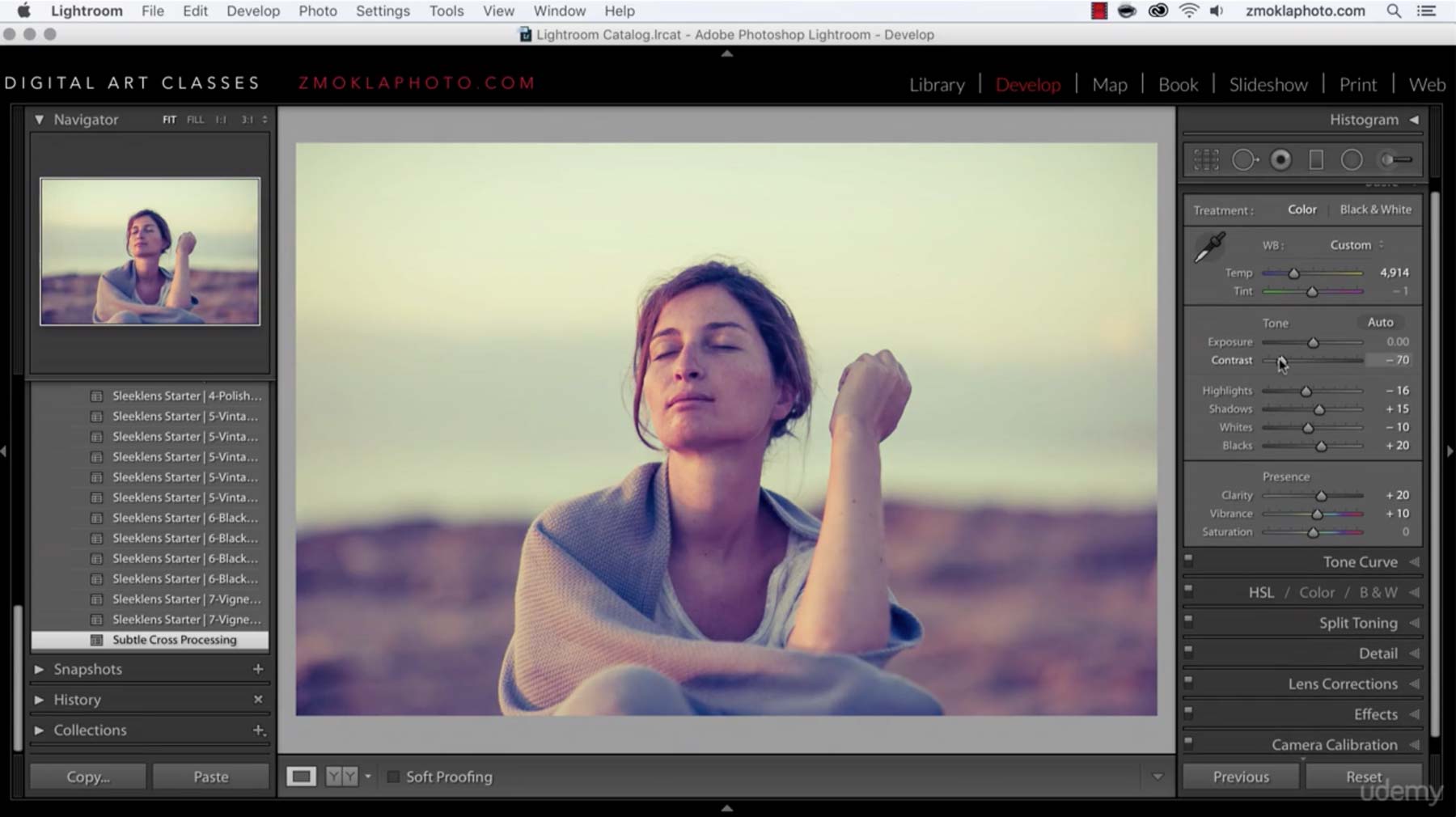 Perfect Your Exposures With Histogram Tool
Learn to evaluate your exposures with the Histogram tool. Once you learn how to use Histogram - you will be surprised that you were able do live without it. It is there for you to make your life easier as it provides accurate and detailed feedback on your exposure's quality.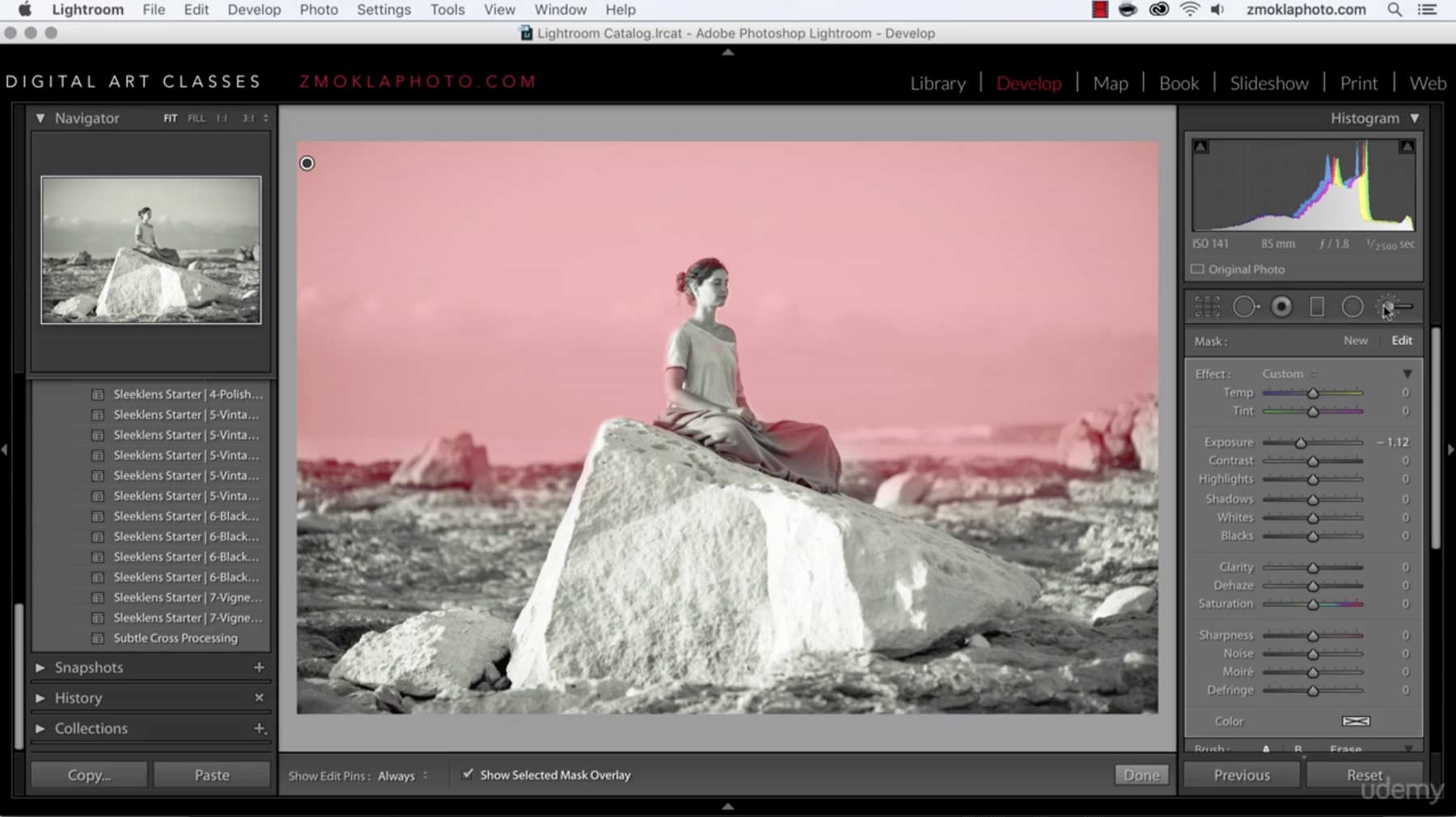 Powerful Color Grading
Discover the creative possibilities behind the HSL Panel. Lear how to adjust hue, saturation and lightness to perfect color in your artwork.