Is making your own beautifully designed photo book a dream of yours? There is no better way to present your portfolio in a professional manner and archive your best work. But for most people that's where the dream ends. They don't know where to begin, how to edit their work, how to design and publish their photography portfolio.
This course puts an end to the confusion and shares the proven, systematic way to take a photo book from an idea to an amazing coffee table album.
I've done it myself - I have designed and published over 30 books, many of them using the self publishing platform - Blurb for my clients and as my photography portfolio. You can do it too! We'll walk through step-by-step what's required to get your photo book published with Blurb, starting from the ground level and working towards our goal. You can start right away with Blurb's professional downloadable templates for books and magazines. Check out some inspiring examples at their beautifully crafted website www.blurb.com
You Will Learn
Make the books you'd always dreamed of but never thought you could make!

Visual storytelling based on carefully sequenced images

Fun & quick photobook design from your social media feed with Blurb Bookify

Stylish coffee table photobook with BookWright - the Blurb's free book publishing software

Design and self-publish professional-looking books which can be distributed through Blurb, Amazon or Apple's iBook store


Skills you will gain
Edit Your Photos - Work With Printed Thumbnails
Discover the basic photo editing technique - printing all your images in a small size and working with them in order to get the final set.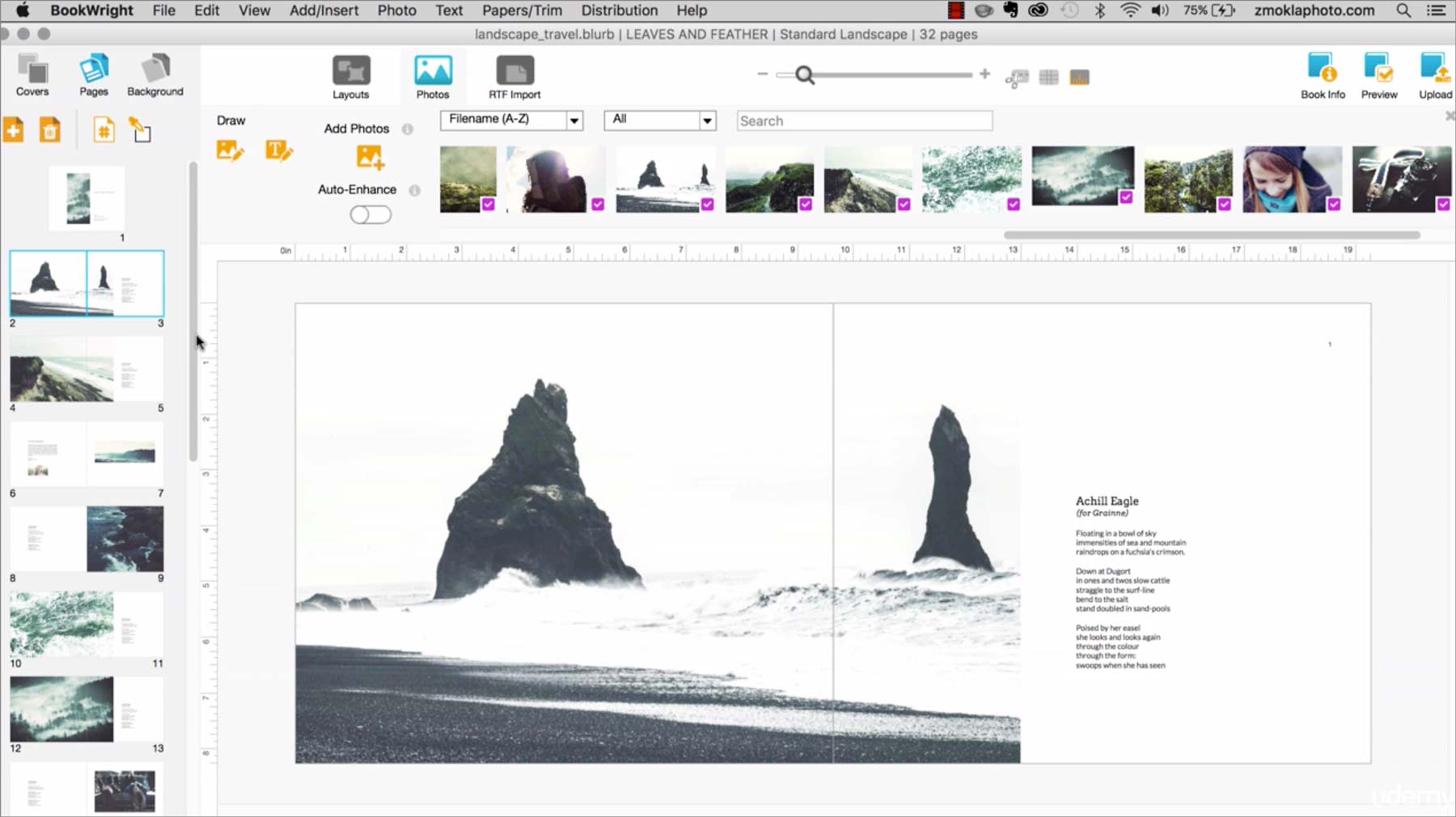 Creating A Sequence To Support The Story Line
Learn how to work on sequencing your photo material. You will be using professional techniques such as pairing, rhythm, rests and repeating motifs.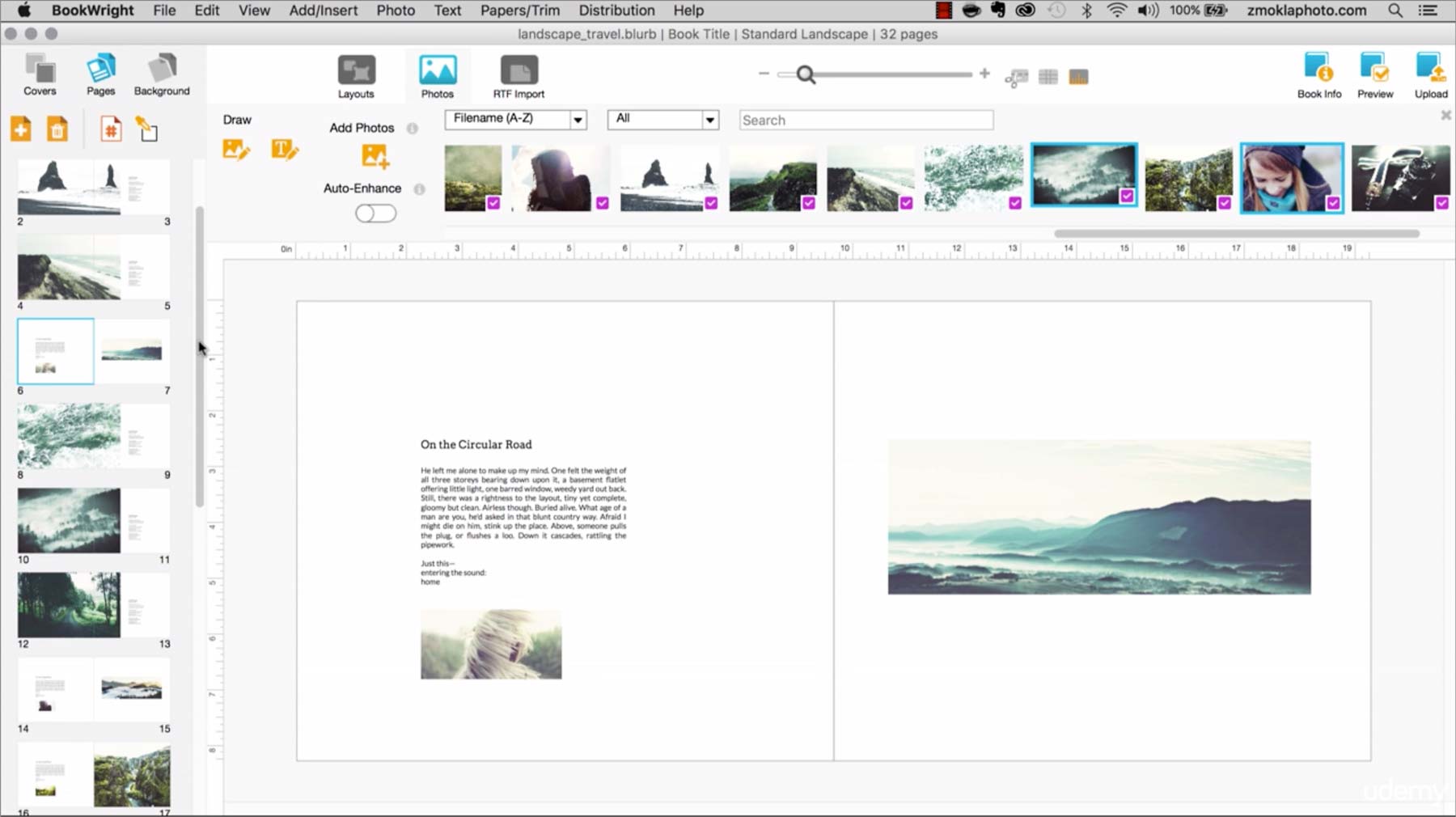 Design And Self-Publish A Beautiful Photobook
Turn collection of your most cherished photos into a professional portfolio to last a lifetime.